There are 2 lighting styles. "Iki", the spirit of Edo, and "Miyabi", its aesthetics, that operate alternately. They express the concept that today is connected to tomorrow', and the future expands beyond that. The way these designs incorporate aspects of Edo culture reflects the history and culture of Shitamachi, traditional residential areas.
"Iki," the essence of "Kokoroiki."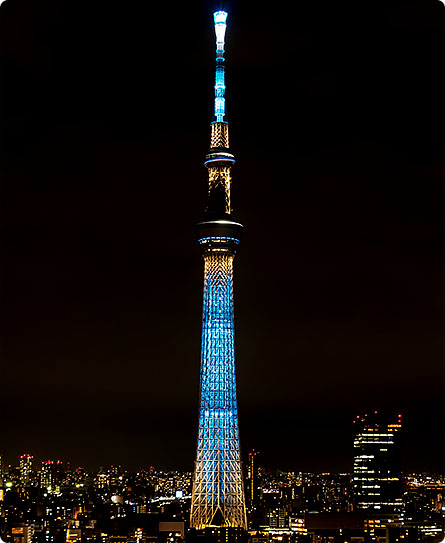 "Miyabi," aesthetics.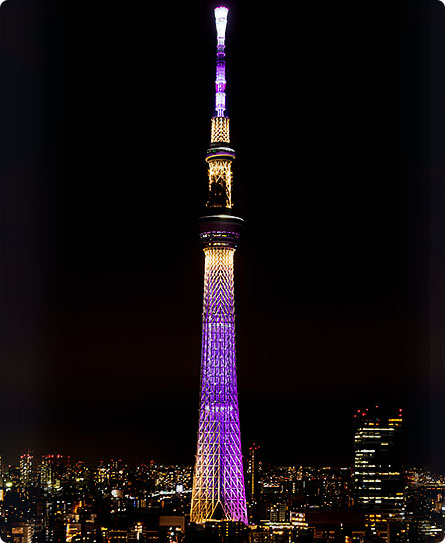 A Light that Marks the Passage of Time
Shining like a meteor over the Observation Decks, the light that shines around at a steady speed represents light that marks the passage of time, connecting past and future.
Illumination on the Steel Structure
Lights illuminating the top of the tower reach strongly out to the sky and expand bravely towards space as if they were our hopes and dreams. Illumination on the structure emphasizes the beauty of the curves and camber of the tower.