TOKYO SKYTREE®PANORAMA GUIDE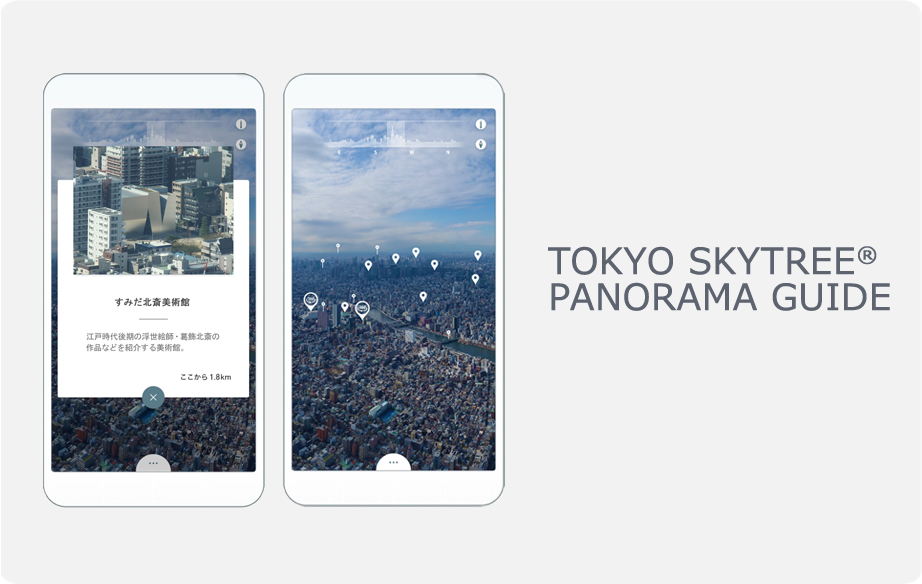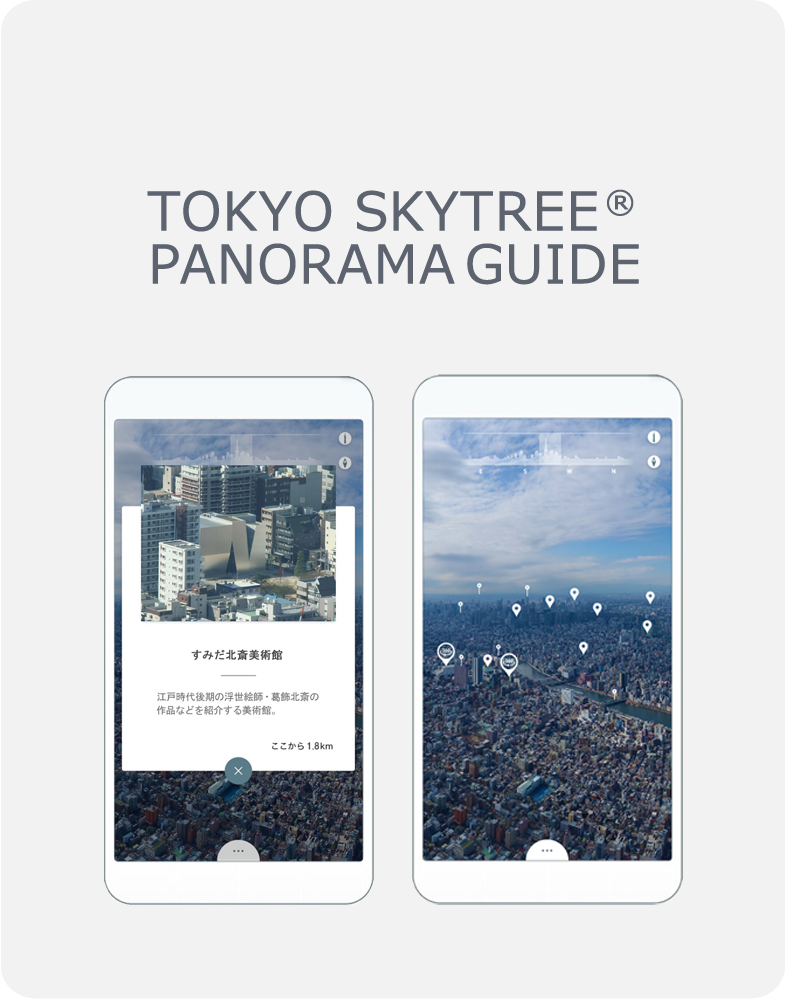 We have launched a smartphone app service that provides information on major tourist spots that can be viewed from Tembo Deck Floor 350.
Download this app to your smartphone and use it at the 350-meter tall Tembo Deck.
A panoramic view and locations of major tourist spots will be displayed corresponding to the direction you are actually facing.
Facility information will also be available for some spots.
Daytime and night views will be automatically switched by time of day, and this app can be used even when the visibility is low due to bad weather.
Application name
「TOKYO SKYTREE® PANORAMA GUIDE」
Usage fee
FREE



*User is responsible for data communication fees for using this app.

Download

iPhone:
Download from App Store

Android:
Download from Google play

OS supported
iPhone:iOS 10 or higher
Android:OS 5.0 or higher


*Screen may not be displayed correctly on some devices supported by the OS above.

*App Store is a service mark of Apple Inc.iPhone is a trademark of Apple Inc., registered in the United States and other countries.The iOS trademark is used under license from Cisco in the United States.

*Android and Google Play are trademarks or registered trademarks of Google LLC.
©TOKYO-SKYTREE