Recommendations for enjoying beautiful night views of SKYTREE
Looking at TOKYO SKYTREE as part of the surrounding landscape makes for a more beautiful night-time view.
Here, we give you some suggestions for some beautiful night views that you should try to see at least once.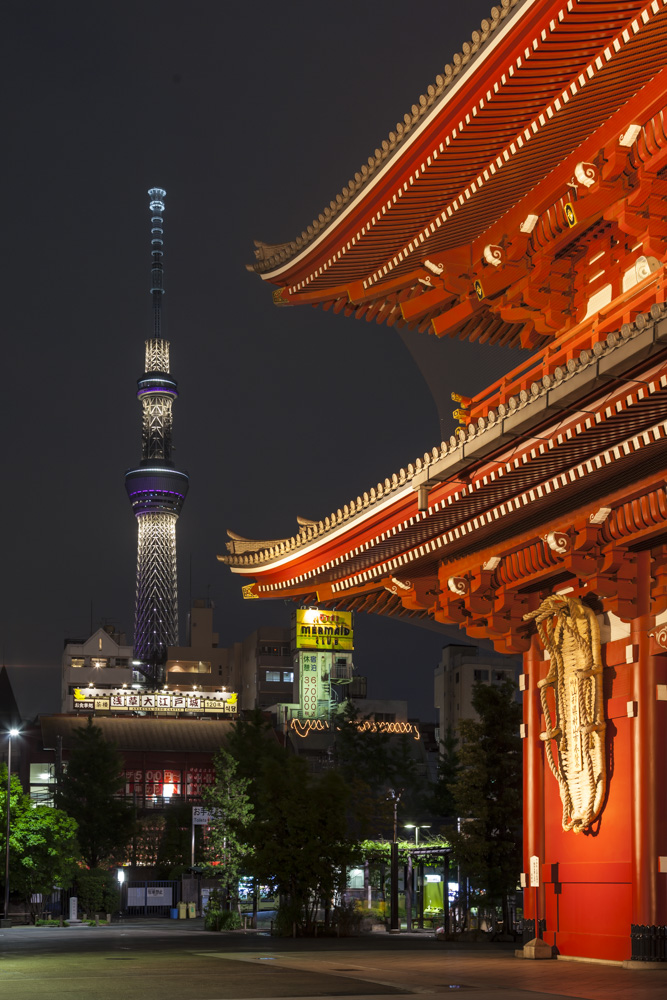 Senso-ji Temple
This is a popular photo spot for tourists who like the contrast between the blue SKYTREE and Senso-ji Temple daubed in red, and appreciate the gap between a futuristic structure and a historic building.
Fureai Bridge and Shikahama Bridge
Many of the bridges across the rivers are lit up.
The lights from SKYTREE and from the bridges resonate and complement each other's presence,
and make for an even more attractive landscape.
Between buildings from Harumi-ohashi Bridge
You can get more of a sense of SKYTREE's presence by looking at it as part of the scenery in the background, rather than by looking at it directly.
We recommend you stand somewhere where there is no glare from the surrounding buildings.
You can find see SKYTREE's outline reflected in unexpected places such as nearby canals and walls of buildings. You should also try looking at night views which feature both old and new architecture, such as SKYTREE with Tokyo Tower.