SKYTREE in the distance, as part of the landscape
TOKYO SKYTREE can also be seen from Tokyo Bay and Yokohama.
The further away you go, the more you feel it towering above the surrounding landscape.
As well as these places, why not find some favorite places of your own to look at SKYTREE?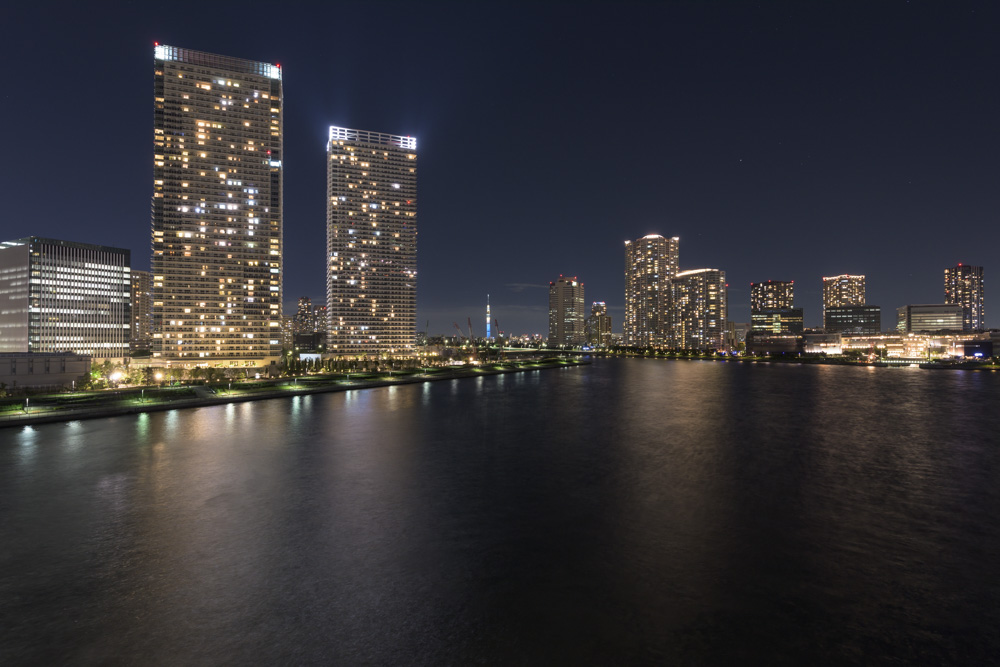 Harumi-ohashi Bridge
A night view spot that is used in many TV dramas and similar shows. If you look out over the rows of apartments that are visible in the foreground, SKYTREE looks stunning but also quite cute.